71,197 EPS have been converted into 17,561 SDT (70%) and 10,638 CRV (30%).
The DAO decided to distribute these SDT equally between the Sanctuary and to PPS depositors.
Users in the PPS can claim their airdrop in the top left corner of the website as shown below.
---
Instructions: Connect to Stake DAO with the wallet that is staking CRV in the PPS. You will see a button to claim SDT in the top left, click on it. Ensure you have enough ETH in the wallet to pay for gas and click claim. Now you will receive SDT in your wallet.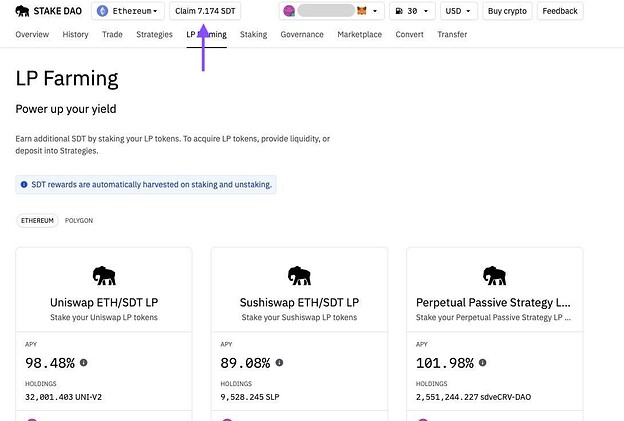 ---
Additionally, 10,638 CRV has been bought and locked into the PPS bringing total CRV locked to 2,740,060.
Going forward, rewards will continue to be farmed and sold at a ratio of 70:30 (SDT:CRV) every month. Given the $ amount of rewards it makes sense to accrue rewards over a month before bridging to Ethereum. This is so that claiming can be profitable for the majority of eligible claimants. As per SDIP #3.2 EPS will no longer be claimed early.